Behind the Mic: The Secrets to Success in Audio Sales
Featuring: Laura Fernandez, VP, Head of Industry for Travel + Tourism for SXM Media.
June 1, 2023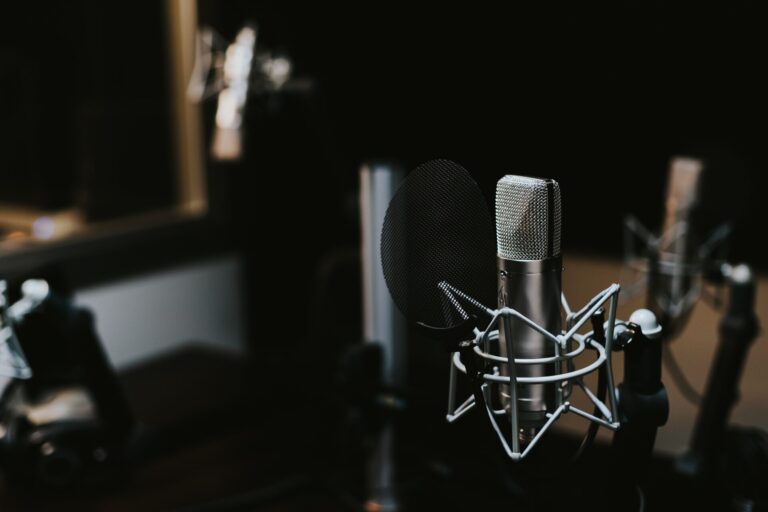 A career in sales isn't limited to cold calls and life behind a desk.
When it comes to audio sales, the possibilities for a dynamic and engaging career are endless. With the rise of podcasts, audio streaming, and home connectivity, the demand for skilled audio sales professionals has never been higher. From pitching ad spots to negotiating partnerships with top-tier brands, an audio sales career offers the chance to work with exciting clients and cutting-edge technology. If you're looking for a career that combines your passion for sales with a love of all things audio, the field of audio sales could be a fantastic fit for you.
We had the opportunity to sit down with Laura Fernandez, VP, Head of Industry for Travel + Tourism for SXM Media to discuss the ever-expanding world of audio advertising. Throughout her career, Fernandez has been a spearhead in the audio space by consistently crafting media solutions that connect travel brands and casinos with their focus consumers. With her guidance, newcomers can discover the vast opportunities within audio sales, the importance of a diversified strategy, and what the future looks like for all things audio.
Why Should Marketers Have an Audio Strategy?
Audio fills in the gaps that visual media can't reach. As Fernandez puts it, "Audio is a compliment to your TV strategy." When you're listening to audio, you could be running, working, driving, or doing something else where TV isn't accessible or appropriate. On the other hand, when you're watching TV, you surely wouldn't be tuned into your radio or podcast. Together, TV and audio strategies help reach the targeted audience through varying parts of their day.
Trends of Audio
What's booming in the world of audio? According to Fernandez, she has her eyes on two main movers in the industry.
Accessibility
"Having that accessibility to listen wherever you want on whatever device has been huge," says Fernandez. With devices like Amazon Alexa and Google Home, audio is increasingly becoming more and more involved in a consumer's life.
Podcasts
"Podcasts have been the biggest growth category by far, and we're investing heavily into it." As Fernandez sees it, there's a huge shift happening, from AM/FM radio to podcast listening.
Necessary Qualities of Audio Salespeople
To succeed in sales, Fernandez pointed out three main qualities newcomers should develop:
Social Skills
If you're a social butterfly, then a career in audio or sales could be a great fit for you. As Fernandez says, "You definitely want to chat with people. You want to have that interaction with people." Overall, a great salesman is one that thrives in social settings, and finds joy in communication.
Critical Listening
To be a successful audio salesperson, you must have proficient critical listening skills. Listening is required to understand the needs of marketers, and to better interpret your audience's requests.
Drive
"You have to be proactive and you have to have an appetite to learn," says Fernandez. Being a self-starter means taking ownership of your goals and dreams, and making them a reality through sheer force of will. It's about being able to identify opportunities, take risks, and create your own path to success. In a sales role of any type, this kind of drive is required for moving up the ladder.
How Can Newcomers Get Into Audio?
"Internships are key," says Fernandez. Through an internship, newcomers can gain a firmer grasp of their career direction, discover different paths, and build their existing skills. As Fernandez says, "It all goes back to networking and getting the experience." With an internship under your belt, you gain valuable mentors who can help you reach your goals and set realistic expectations.
Put Your Goals In Action
"Move forward. If you have an idea, pitch it," advises Fernandez. In order to make your goals a reality, you can't sit back and wait for opportunities to come to you. A lack of trust in our abilities can commonly cripple us from action, but as Fernandez puts it, "You learn as you go. If you have that motivation and that sense of urgency, you're just going to keep driving forward and you're going to figure it out." In other words, perfection is not needed for successful progression.
Get In Touch
Interested in learning more about Next Level Casino Careers and how to get involved? Our team is happy to answer your questions.
register
Like what
you're reading

?

Never miss our latest insights when you subscribe to our newsletter.