Evolving the Hospitality Industry to Meet Changing Customer Demands
Featuring: Afsi Bird | VP, Hotel Operations
May 9, 2022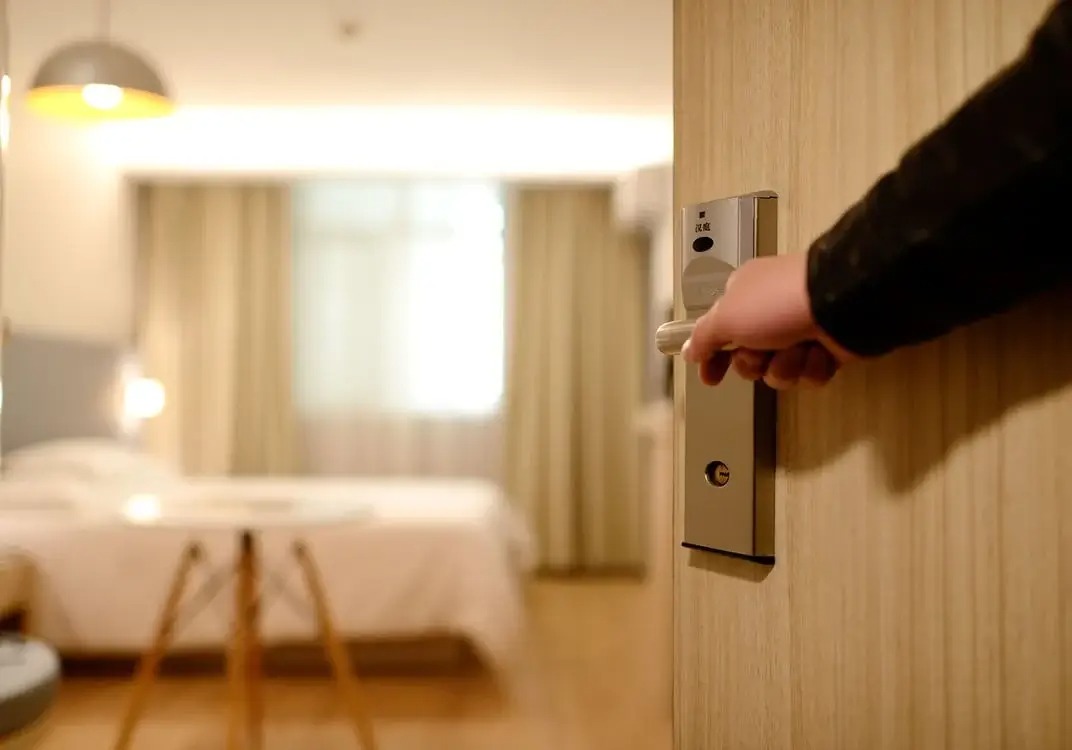 In so many industries, mobile apps, social media and online reviews are changing the way the hospitality business is run and how employees address their guests' evolving demands. Whether you are a customer service representative, regional manager, front desk associate, social media manager in hospitality, or the spa director, chances are you have noticed that things are not what they used to be.
We sat down with Afsi Bird, VP of Hotel Operations at Yaamava' Resort and Casino at San Manuel, to discuss this changing landscape, and gain a few insights into how you can meet those demands.
Luxury is No Longer Tied to a Name
In the past, luxury was tied to brand names, such as the Four Seasons, where Bird worked for 18 years. While names like this still carry a heavy expectation of luxury and high-quality service, service expectations have actually stabilized across the board, including mid-tier hotels, Airbnbs and other hospitality spaces.
"Consumers are comfortable demanding [luxury] now," says Bird. She observed this trend especially after COVID-19. Now that guests can venture out of their homes, they're looking for pampering that will help them relax and escape the stresses of everyday life. If they are paying a pretty penny for it, they expect to be taken care of at the highest level. Life is too short, so now when people travel, they want the whole package.
The other interesting trend to emerge after the pandemic is the general public's intense focus on cleanliness, sanitation efforts and the feeling of being at home. If guests are choosing to leave the comfort of their homes behind, they want it to be safe and worth it.
Listening Is the Key to Adaptation
When asked what the key to adapting to changing customers' expectations is, Bird says it's all about "listening to consumers and what they need." While she attends many seminars and networking opportunities that highlight best practices in the industry, she also acknowledges that not every best practice will work for your unique guests. You have to implement what makes sense for you and your business by listening to your customers.
A hotel room is a hotel room, a bed is a bed. In the sea of similar services, standing out means providing genuine care that speaks to the values of the company. Bird says, "I always say go back to basics. Acknowledge your customer, make sure they know you know them… that's what makes a difference. Brand name isn't enough anymore. It's about substance."
Reviews and Social Media Are Changing the Game
We asked Bird, "How does social media impact the hospitality industry?" She has always paid attention to reviews, whether they be hotel reviews, restaurant reviews, or casino reviews. In her career experience, reading and responding to every comment has made a huge difference. She acknowledges that mistakes happen, so the real goal of dealing with customer complaints is to make sure they know they are being heard and real attempts are being made to fix the issue.
The hospitality industry is all about relationship building. She has taken negative reviews and flipped those guests into regulars. It goes beyond just comping meals. It all stems back to really listening and responding in a genuine way.
The same can be applied to social media. When people travel, they look at hotel, resort and casino accounts to see what other guests are saying in the posts' comment sections. The hotel's responses are very important because a generic reply carries much less weight than a true authentic response. Bird prefers personalized replies.
The impact of social media on the hospitality industry also changes the way Bird trains her staff. She says, "I train my staff to be as caring and genuine as they can… when I hire, I hire for personality. I cannot teach you to smile, but I can teach you the technicalities of the job."
She also makes a point to share all social media accounts with her staff. This gets them involved. Since they are on the front lines with guests and interacting with them daily, she believes it is helpful for them to see the good and bad comments so they can truly hear how guests perceive the experience. This awareness can help them make changes if needed. It allows employees to see the positive impact they can have on someone's day. It also shows them that if mistakes are made, a lot of people are going to read about it.
Today's Workforce Presents its Own Challenges & Opportunities
Bird says that the main challenge facing the hospitality and gaming industry today is the workforce itself. While they are not the only industry to deal with this challenge, it is changing the way employers hire and train. She says the eagerness to enter hospitality is not as prevalent. Many new hires have never even worked in hotels before.
In the past, hospitality applicants were lined up fresh out of college with hotel management degrees, eager to get their foot in the door and move their way up the industry. During the interview process for people with less or no hospitality experience, Bird and her team make sure applicants know what they are walking into, so they do not quit after a few months.
Today's hospitality industry is an employee-in-control market whereas in the past it was an employer-in-control market. To address this shift as an employer, Bird says she makes an effort to offer more flexible schedules and promote a healthy work-life balance, plus feature good training programs to appeal to what employees are looking for in a job.
At the end of the day, managing customer relationships and meeting their evolving expectations means being a present, genuine employee who understands the value of providing high-quality service to guests.
As a hotel, casino or resort, part of meeting guests' expectations is also about meeting employees' expectations. When your employees feel taken care of, they will shift that over to guests and be motivated to provide a great customer experience from check-in to check-out and beyond.
Get In Touch
Interested in learning more about Next Level Casino Careers and how to get involved? Our team is happy to answer your questions.
register
Like what
you're reading

?

Never miss our latest insights when you subscribe to our newsletter.