From Passion to Plate: How to Pursue a Culinary Career
Featuring: Luke Palladino, President of Meta Hospitality
May 4, 2023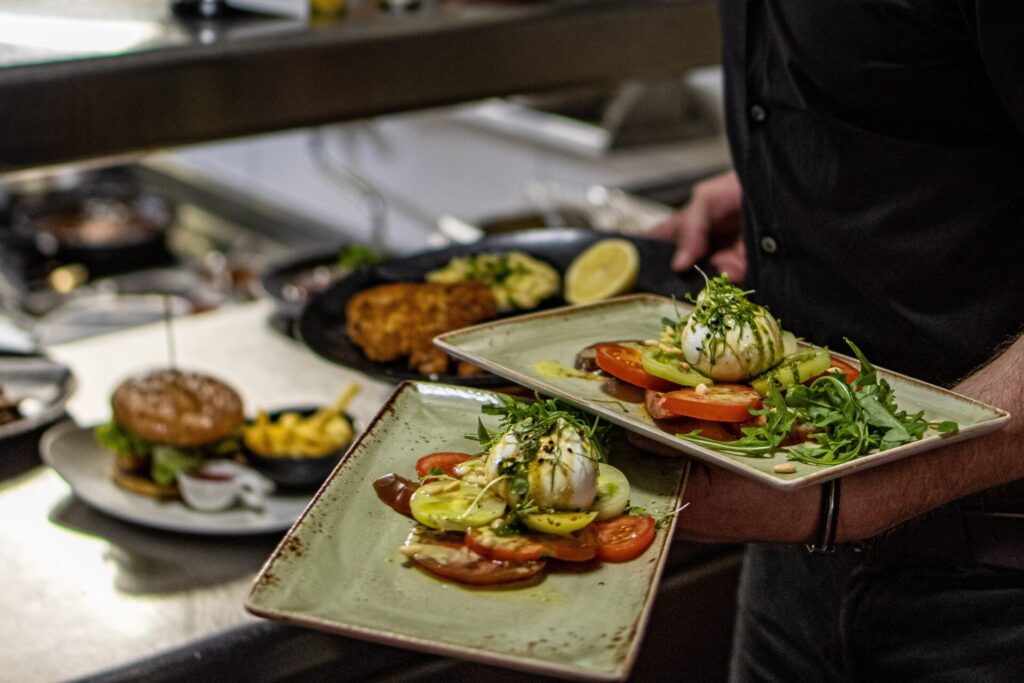 Culinary excellence is an art form that combines strategy, creativity and innovation. From the fusion of diverse cuisines to the creation of unique food and beverage concepts, the restaurant and hospitality industry offers endless opportunities to deliver unforgettable experiences to customers. According to Luke Palladino, President of Meta Hospitality, a top restaurant consulting, planning and development company, successful restaurants offer more than just great food.
We had the pleasure of speaking with Palladino about his top tips for those looking to get into the culinary space. Keep reading to learn how you can turn your passion for food into an exciting and rewarding career.
Keys to An Excellent Dining Experience
A special dining experience leaves guests feeling not just satisfied, but amazed, and eager to return again and again. To create "raving fans" instead of "raging viewers," as Palladino puts it, he gave us three pointers for wowing customers:
Personalization
A welcoming atmosphere starts with personalized service from your staff. Customers want to feel like they're being taken care of, and that starts with friendly and attentive service. When your staff takes the time to get to know your customers and anticipate their needs, it creates a sense of warmth and familiarity that keeps them coming back.
Unique Tastes
Of course, phenomenal food is also key to winning your customers' favor. Whether you're offering classic comfort food or innovative cuisine, the key is to make sure that every recipe is delicious and consistent.
An Inviting Atmosphere
From lighting to music to table settings, every element of your restaurant should work together to create a cohesive atmosphere. When done right, these small nuances can make a world of difference in creating an unforgettable dining experience.
Setting Up a Successful Restaurant Concept
Designing a profitable restaurant concept requires a keen understanding of your target market and a clear vision for your brand. With so many restaurants vying for customers' attention, it's essential to differentiate yourself from the competition and create a unique selling proposition that sets you apart. Here are Palladino's two tips to stand out from other restaurant concepts:
Understand Your Customer
"Understand who your market is – that is key," says Palladino. Audience research is a critical part of understanding your customers. This includes analyzing demographic data to determine who your target audience is, as well as conducting focus groups and surveys to get a better understanding of their preferences and tastes. By doing this, you'll develop a menu and atmosphere that caters specifically to your restaurant's diners.
Develop A Human Connection
What truly sets a restaurant apart? Successful restaurants rely on the connections made between staff and customers. One way to develop deeper connections is by establishing your brand's origin story. In a crowded market, it's not enough to serve great food in a great location. "You can have a 10 million dollar restaurant with the best finishes in china glass and silver, but it means absolutely nothing without human connection," says Palladino. Creating relationships solidifies a unique identity that relates to your audience.
Empower Your Kitchen
Building trust in employees is crucial for any business, but it's especially important in the culinary industry where teamwork and communication are essential. One of the most effective ways to build trust in your employees is by creating a supportive workplace culture. This means creating an environment where employees feel heard and valued, and where their opinions are taken seriously. As Palladino says "Their voice matters, that's how you build trust. Genuinely look after your staff, care for them, and treat them as human beings." When employees feel like their voice matters, they are more likely to feel invested in the success of the company.
Restaurant & Hospitality Industry Opportunities
"It's a great time to be in hospitality. If you do well, you're committed, and you're smart, you can grow very quickly in this industry," says Palladino. The culinary industry today offers more opportunities than ever before, with a higher standard of quality and even better compensation. Work-life balance is now a top priority and young chefs are no longer expected to work grueling 12-hour shifts like they used to. Plus, companies like casinos and hotels are investing in their employees by offering training and opportunities for advancement. With commitment and intelligence, there is a rapid trajectory for growth within the industry for those who excel.
How Can You Succeed In a Restaurant or Hospitality Career?
To thrive in the restaurant and hospitality space, Palladino strongly advises newcomers to:
Work Hard
"It takes a lot of work and passion," says Palladino. Culinary success requires more than just an interest in the industry – it requires dedication and an unwavering passion for the craft. The culinary industry is highly competitive, and those who want to succeed must be willing to put in the time and effort required to hone their skills and continually improve.
Provide Value for Your Mentors
Finding a mentor in the culinary industry can be a game-changer for anyone looking to advance their career. However, getting the attention of a successful chef can be a challenge, especially for newcomers to the industry. Palladino mentions that one way to provide value is by offering to work for free in exchange for the opportunity to learn from a seasoned chef. This approach shows that you're serious about your craft and willing to go the extra mile to learn from someone with more experience.
Be Curious
According to Palladino, continuous learning is crucial to culinary excellence. "Open-mindedness and curiosity really help you grow by allowing different perspectives in," says Palladino. By asking questions, seeking feedback, and accepting constructive criticism, you continually improve your expertise.
Get In Touch
Interested in learning more about Next Level Casino Careers and how to get involved? Our team is happy to answer your questions.
register
Like what
you're reading

?

Never miss our latest insights when you subscribe to our newsletter.