Innovating Tomorrow: Unlocking the Power of Business Intelligence
Featuring: Featuring Kate White, Corporate VP of Business Intelligence & IT Program Management
July 3, 2023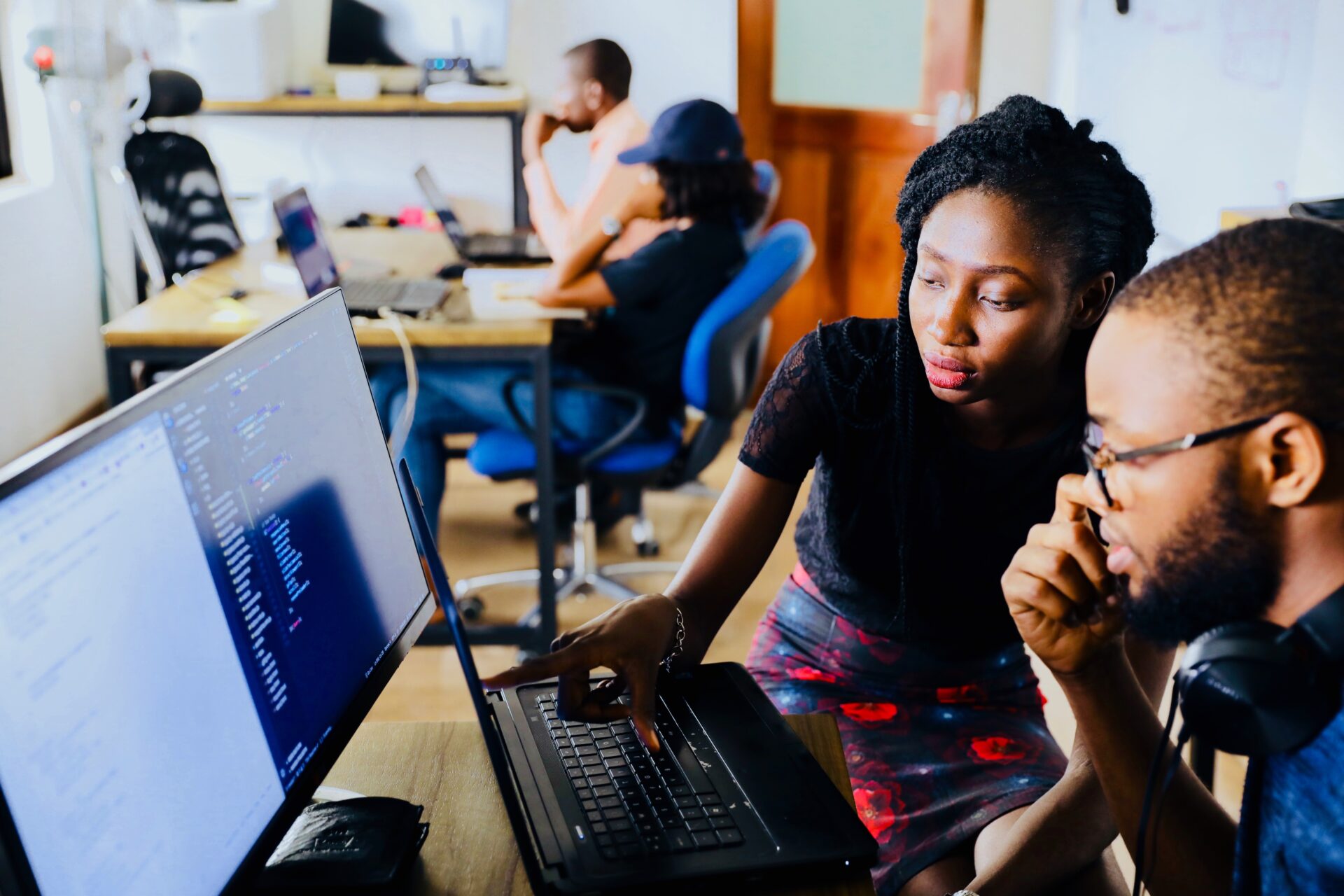 In the ever-changing gaming space, information is power. Every decision, every strategy, and every opportunity hinges on having the right insights at your fingertips. And according to Kate White, Corporate VP of Business Intelligence & IT Program Management at Penn National Gaming, an innovative perspective is what gives leading businesses the upper hand. With over two decades of leading businesses to success, White has devoted her expertise to leading transformative change in conventional practices through business intelligence. To sum it up, business intelligence, or BI, is a tech-based process that collects, analyzes, and visualizes data, turning it into actionable insights so that businesses can make more informed decisions.
In an exclusive interview, we had the unique opportunity to learn all of the ins and outs of White's exciting role. Through her expert insights and guidance, aspiring newcomers can gain invaluable insights into the intricacies of an innovation-driven role, while exploring the exciting possibilities that lie in the future of business intelligence.
Top Priorities For BI Managers
What are the most integral parts of leading in business intelligence? According to White, her top two focuses are:
Growing and Supporting Staff
The role of a manager extends beyond assigning tasks and overseeing operations- it also includes fostering an environment where individuals feel valued, motivated, and driven toward personal and professional growth. "When you decide to become a people leader, you make the commitment to supporting the people that work for you, and their success," says White. With this mindset, managers can help their organization grow leaders, encourage engagement, and propel productivity.
Innovation
Innovation plays an indispensable role in business intelligence by enhancing an organization's ability to analyze data, derive insights, and make data-driven decisions. In particular, BI professionals must be able to sift through overwhelming volumes of information and have an eye for new opportunities to make data valuable to businesses. As White says, "Having a different perspective is absolutely imperative to be able to drive this industry forward." Instead of following the beaten path, the priority of BI experts is to find new ways companies can innovate and change for the better.
Making the Most of Business Intelligence Partnerships
By embracing automation, adopting a technology-focused approach, and being open to change, organizations can unlock new opportunities for improvement and growth. While innovation can be intimidating, it is vital for partners to trust in technology and demonstrate a genuine commitment to taking the next step. Like White says, "Trusting technology is not always everyone's strong suit," but the key to unlocking growth is consistently staying ahead of the curve.
Technology's Stamp on the Future
What does the future hold for BI, the gaming industry, and businesses in general? According to White, new technologies are quickly evolving, meaning there's never been a more opportune time to ride the new wave of innovations.
Artificial Intelligence
When it comes to artificial intelligence, many people fear about job displacement and threats to their career direction, but this couldn't be farther from the truth. "Instead of thinking about the threat, start thinking about the opportunity," says White. With AI at your disposal, you have a tool that can automate routine tasks, freeing up valuable learning and personal growth time. This newfound time can accelerate your career progression to help reach your professional goals at a much faster pace. Overall, AI shouldn't be feared, but instead, used to your benefit.
Changes in Customer Expectations
"We're changing how we interact with our guests," says White. Guests are no longer reliant on in-person engagement – the future of gaming is increasingly digital. In order to keep up with the changing expectations of consumers, businesses and casinos must open their horizons to new opportunities within technology. Whether it's improving mobile applications, web presence, social media engagement, or virtual experiences, becoming a market leader lies in preserving personability while incorporating new strides of innovation.
Three Tips for Newcomers in Business Intelligence
To facilitate those pursuing a career in BI, White shares three invaluable tips for newcomers venturing into the field:
Keep Learning
Both personal and professional growth depends on a passion for and dedication to knowledge. "Learn everything and anything you can about the business that you're in," says White. No matter where you stand in your career, it is essential to always stay curious in your field.
Be Able to Pivot
The ability to be adaptable, and take on various roles, is crucial for elevating your career. As White says, "I could have a lot of captains but the ship runs a lot better with people that are willing to move around and do a lot of different things." By embracing this mindset, newcomers can advance their skillset, and be exposed to multiple new opportunities.
Focus On Yourself
"Have boundaries," says White. While it can be easy to work overtime or delay your personal priorities, maintaining a work-life balance is vital for a fulfilling career. Making time for yourself is not only mandatory for positive mental health, but it is also a wise investment for the longevity of your career.
Get In Touch
Interested in learning more about Next Level Casino Careers and how to get involved? Our team is happy to answer your questions.
register
Like what
you're reading

?

Never miss our latest insights when you subscribe to our newsletter.