Keeping the Floor Clean: How to Spot Money Laundering Before Things Get Dirty
Featuring: Paul Camacho, VP of Compliance at Yaamavá Resort & Casino
April 6, 2023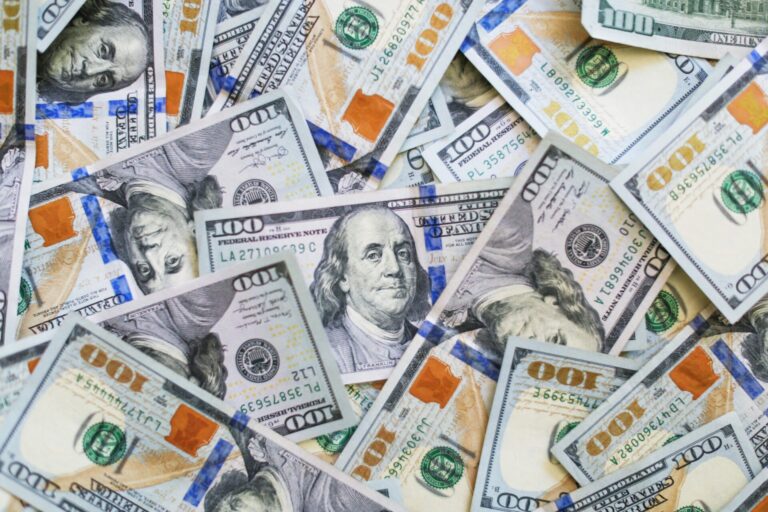 Suspicious activity – how do we spot it, and how do we stop it? Money laundering can take on many shapes, sizes, and identities, and it's crucial for compliance to watch out for and protect casinos from criminal activity.
According to Paul Camacho, VP of Compliance at Yaamava' Resort & Casino, his job of "following the money" helps disrupt criminal activity and close money laundering cases. With over 30 years investigating financial crime for the IRS, SAR Task Forces, and the gaming industry, Paul Camacho has encountered his fair share of high-profile cases and criminals. He now focuses his efforts on promoting Anti-Money Laundering (AML) training to motivate organizations and employees to prioritize safety in their operations. Camacho has even been featured on CNBC's American Greed series.
We got to spend time with Camacho to get a first-hand look at AML Compliance and the factors of great investigators. Keep reading for Camacho's advice on identifying money laundering, and what it takes to follow in his footsteps.
Common Misconceptions of Money Laundering
We hate to break it to you, but money laundering isn't as action-packed as your favorite hit TV show would lead you to believe. In shows like Ozark, their money laundering is so old-school, says Camacho. While Hollywood paints casinos as the ideal spot for the cartel to clean their funds, this couldn't be farther from the truth. In reality, casinos are some of the most highly-regulated establishments, and "big-time" money launderers aren't looking for that kind of attention.
How Can You Train Employees to Spot Money Laundering?
"Training is very important because everyone's the eyes and the ears of the floor. Unlike a bank, casino team members have way more interaction with guests than other kinds of employees," says Camacho. In order to grow investigative employees, casinos need to train their staff to understand the "why" behind their patron's actions.
At the same time, there's a fine line between employees being intrusive rather than inquisitive. Casinos don't want to make their patrons feel uncomfortable, but they need their employees to be watchful and aware of fishy situations. In Camacho's words, "employees should be cognisant, step back and say, 'Does this make sense?'" Your staff shouldn't interrogate patrons, but they should speak up if patrons' stories don't line up.
Although it can be difficult to distinguish regular gaming activity from fraud or criminal activity, a few things AML looks out for are:
Unexplained Wealth
If a patron who normally places small bets suddenly ups their stakes, there might be something amiss. In doubt, tell your AML investigators to check in on public records.
Chip Walking
Another sign to watch for is when patrons leave the casino without cashing a large amount of chips in. Chips can be transferred into illegal funds, which works around a currency transaction report. Chip walking can be a sign of criminal activity, but it can also be confused for a regular's normal gaming behavior.
Losing To Win
As a common tactic for transferring drug money, cartel launderers would purposefully lose in poker or blackjack to transfer their proceeds to their planned competitor in the game. In order to separate criminal activity from normal gaming behavior, employees can focus on a player's history and their source of funds. If these players are racking up exorbitant amounts of small bills over an extensive period of time, this can raise a red flag.
What Makes For A Great Anti-Money Laundering Investigator?
According to Camacho, a great AML investigator embodies multiple significant values and traits.
Intuitiveness
First, a great investigator has an innate "spidey-sense." "They have intuitiveness, tenacity, and know when something doesn't smell right," says Camacho. To succeed, an AML investigator must be able to follow their instincts and piece details together.
Decisiveness
At the same time, a good investigator knows when to move on. Analysis paralysis can be common when trying to find an answer, but the ability to take things in perspective is a crucial skill.
Sense Of Urgency
When you're looking into criminals, you need to be quick to act. Find your evidence, and make your case.
Advice For Young Professionals
When asked for his words of wisdom for his younger self and newcomers in AML and Compliance, Camacho has two tips for professional success:
Find A Mentor
"Find a good local detective. Hang out with them," says Camacho. Learn from the larger kidnapping, and murder cases, and you'll become a better investigator because of it.
Get industry Experience
While Camacho says you don't need experience in criminal cases to get into AML, you can propel your career with industry-specific knowledge. For casinos specifically, learning the ins and outs of the industry, and becoming experienced in the operational side will boost your employability. Secondly, earning AML certificates and finding an entry-level AML position can also separate you from other candidates.
Shut Up and Listen
Learn from your superiors and senior investigators, and take their advice seriously. While it can be hard to consider the opinions of others and expertise over your own, your career growth in AML depends on constructive criticism. Train yourself to listen, and consider alternative directions with every case you're on.
Have Humility
Overall, have a positive, can-do attitude, and be open to growth. A knack for AML takes practice, and the development of deep critical thinking. Take advantage of your new beginnings to take new opportunities, give your all, and embrace your areas of improvement.
Get In Touch
Interested in learning more about Next Level Casino Careers and how to get involved? Our team is happy to answer your questions.
register
Like what
you're reading

?

Never miss our latest insights when you subscribe to our newsletter.