Lessons in Launching a Successful Casino App
Featuring: Rich Murphy, Director of CRM at Yaamava' Resort & Casino at San Manuel
November 17, 2022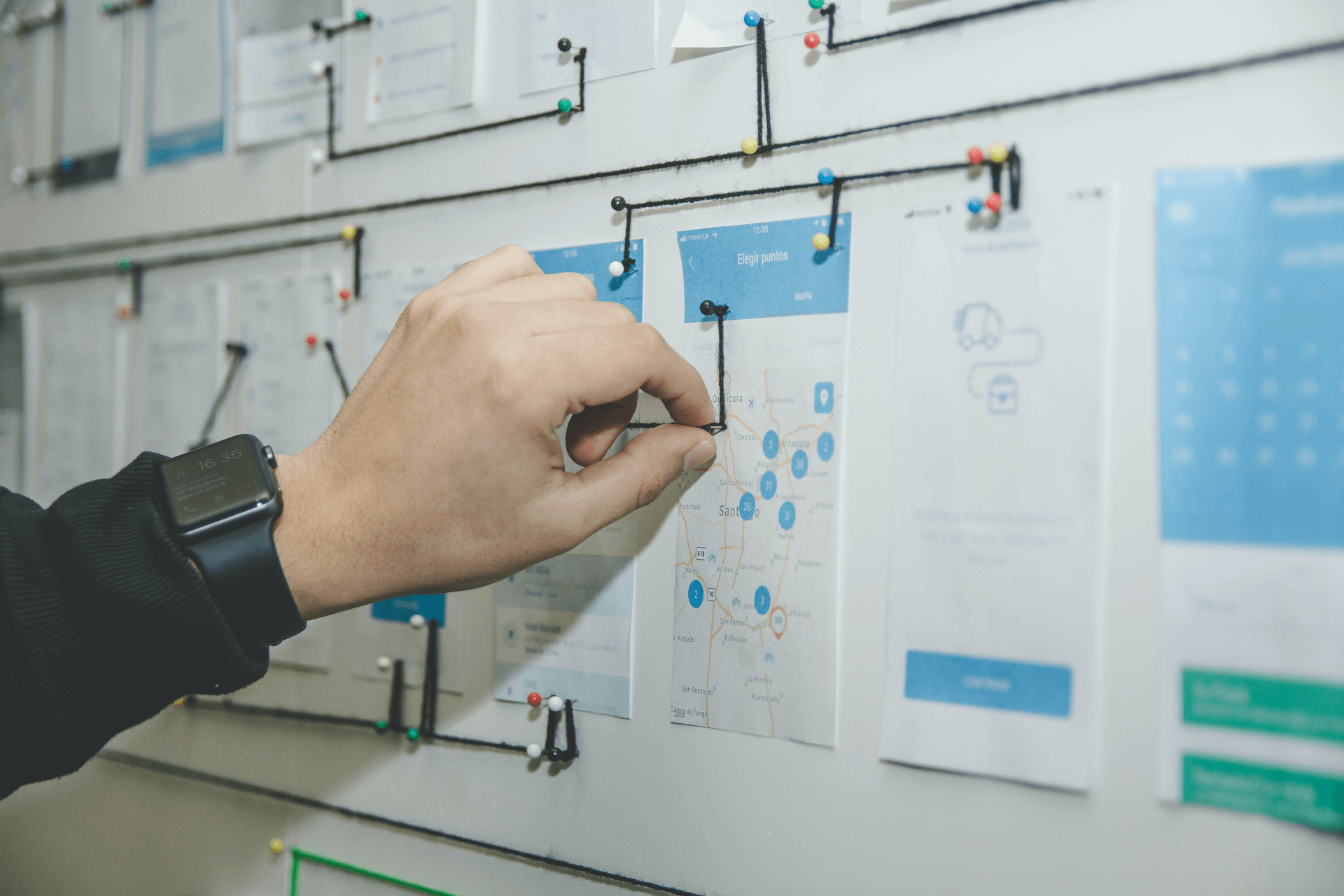 In today's tech-focused world, it's no secret that digital experiences are necessary to cultivate relationships with customers. The casino industry is no exception. When mobile media consumption started to take off over 20 years ago, Rich Murphy, now the Director of CRM at Yaamava' Resort & Casino at San Manuel, was ahead of the curve by working at an international data corporation that provides research and insights into the future of the mobile phone industry to global brands like AT&T, Verizon, and T-Mobile.
As the popularity of mobile functionality continued to increase, Murphy stepped into a software-focused startup company that sold an app focused on live-streaming content. When that was bought out by IBM, he moved to a large media holding company providing mobile-focused research, insights, and strategic analytics to Fortune 100 companies. All of this industry experience and multiple positions of innovation led Murphy to take a leap into the casino industry and take on a new mobile app project for Yaamava' Resort & Casino.
We sat down with Murphy to discuss the future of apps as customer experience tools in the gaming industry, and what he learned in the process of creating the successful Yaamava' app.
The Importance of Apps
When brands develop an app, they are essentially developing a tailored marketing experience that fits in the consumer's hands. Unlike other channels, push notifications can allow for rapid communication, reducing friction for users and allowing them to accomplish multiple actions easily and quickly within the app. For example, personalized and targeted event reminders sent out in real-time can spur ticket sales and a hotel booking experience allows them to easily plan a trip all in one place. These in-app features all promote an experience that is extremely convenient and easy to navigate for the user.
However, with great success comes higher expectations from not only users but also internal stakeholders. Murphy understands there is a delicate balance in meeting company needs with user tolerance and is working with his team to ensure that all communications to customers are valuable and relevant. "We need to be sure we are using [the app] at the right time, for the right reasons, to the right people and aren't abusing its capabilities", says Murphy. The Yaamava' team must be cognizant of the number of sends and notifications being pushed out from the app, opening up a conversation on how much app marketing is too much.
Developing an App Strategy
When planning the marketing of the app, Murphy and his Mobile team took a strategic approach to ensure their most high-value audiences had the chance to provide feedback before launch. The initial phases of the project began with internal and external focus groups, key feature identification, and extensive user experience & interface mapping and design.
From there, Murphy's team was able to "soft launch" the app with Yaamava' Resort & Casino's highest-tier players to ensure the functionality and features met their needs and expectations.
Findings from these roll-outs helped ensure phase one of the app was in its best form before reaching the broadest areas of Yaamava's market with the features that would make the most impact: mainly offers. "The offers were a big component. We thought that would be a game-changer for us and it ended up being a huge win," explains Murphy. The app allows you to plan your entire on-property Yaamava' Resort & Casino experience, from booking your hotel and dinner reservations to purchasing tickets for an upcoming event or using your exclusive offer for a day at the spa.
Navigating Internal Resource Allocation
The biggest challenge Murphy and the organization had to overcome with the development and enhancements of the app was competing priorities from other internal teams throughout the build, a challenge Murphy learned to embrace. "Making sure our development team had the right resources dedicated to the project as priorities shift for the enterprise is one of the major obstacles we've had to embrace," explains Murphy. Murphy was able to focus on the user experience and marketing components of the app while working alongside the development team to execute the technical functionalities.
Going To Market
When Murphy felt ready to launch the app to all users, his team followed the same methodological process to go to market. Through Yaamava's test-and-learn approach to the app roll-out, they were able to have a small group using the app at the beginning. This not only allowed for an exclusivity aspect for higher tier users but helped Murphy's team become set up for success through feedback in real-time. Then, adjustments could be made on a smaller scale to ensure the product was well-prepared when it was released to the general public.
Surprising Insights
As with most tech applications, Murphy assumed the early adopters of the app would skew toward younger, technologically savvy gamers. However, it is the target demographic of 50- to 60-year-old, high-tier members that have had the highest adoption and usage of the app. In fact, 80% of Yaamava' Resort & Casino's highest-tier customers use the app every week.
"Initially when I started looking at the demographics data, I thought it was going to trend more on the younger side, but we've had some really good traction across all demographics for the app."
The biggest challenge now is ensuring all customers link their player rewards card to the app to allow them to get the most customized experience. Without that information, the app experience won't be optimized for the best experience for the user, and the Yaamava' team misses out on critical user data to help them iterate for the future.
What's Next For Apps In The Gaming Industry
Now with a successful launch under their belt, Murphy and the Yaamava' team continue to fix their gaze on what's to come for future opportunities for advancements in casino apps. One upcoming feature that could be utilized in apps, where local and state regulations allow, revolves around online gaming similar to sports betting. As of right now, social online play has to be facilitated through a separate app experience from their marketing app. Combining online play with the existing Yaamava' Resort & Casino app would be the next evolutionary step in providing a single-app experience that best serves guests.
Other trends on the horizon include information about casino offers, geo-fencing features, further advancements in hotel access features and even credit information support. As app capabilities continue to progress, so will the demands of casino guests' digital experiences. There is a whole world of unknown advancements out there in the future, and it's exciting to think about where digital components of the industry are headed.
Get In Touch
Interested in learning more about Next Level Casino Careers and how to get involved? Our team is happy to answer your questions.
register
Like what
you're reading

?

Never miss our latest insights when you subscribe to our newsletter.