Redefining the Career Climb
Featuring: Rikki Tanenbaum | COO for San Manuel
July 13, 2022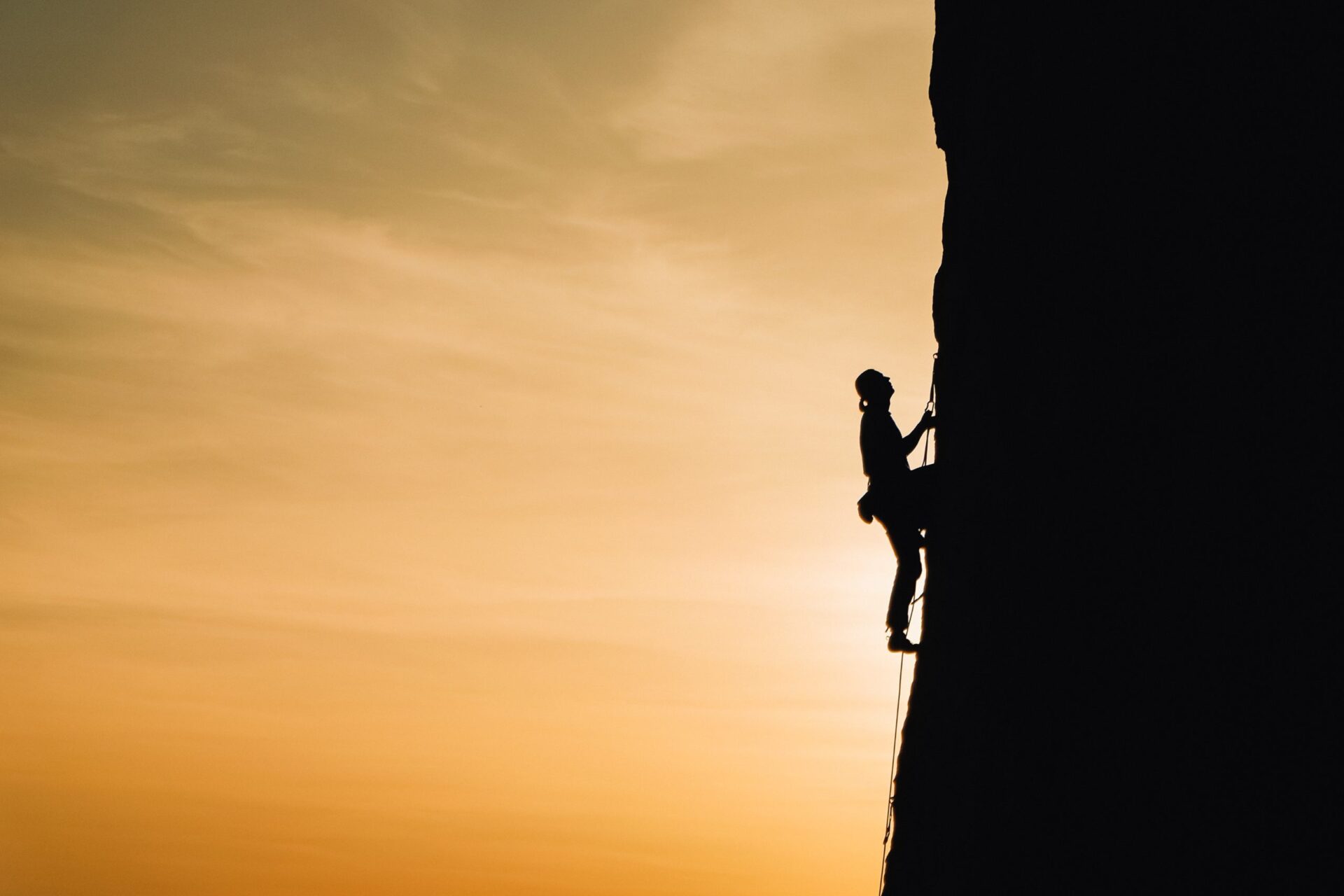 Redefining the Career Climb
We've all heard the phrase "climbing the ladder" in terms of career growth. This usually equates to taking the next logical step up, usually in some combination of promotion and pay raise. Employees often look to be rewarded for their professional development in a linear fashion, thinking that is the quickest and only way to the top.
But Rikki Tanenbaum, Chief Operating Officer for the San Manuel Band of Mission Indians, reached the top in a much different way, and she cautions people against getting stuck in the arduous climb up the ladder. Instead, Tanenbaum suggests that aspiring leaders look at their career journey as a lattice, where sometimes a step to the side or even (gasp) a step backward can help you reach the eventual heights you seek. We sat down with her to better understand her journey, how she navigated career growth on a lattice instead of a ladder, and how she kept herself grounded across the eight states that her journey took her on.
It Matters That You Care
Tanenbaum didn't know what she wanted to do in Las Vegas; she just knew she wanted to be there. At 15 years old on a family vacation, Tanenbaum fell in love with the Entertainment Capital of the World and knew that's where she wanted to be. When it came time for her to enter the workforce, she was in the final round of interviews to work for a consulting firm in Florida. It was an excellent entry-level job with good money for a recent college graduate. There was just one problem. Tanenbaum didn't really want to do it. She had already decided she wanted to be in Las Vegas.
Tanenbaum quickly pumped the brakes and went for an opportunity with Bellagio instead. It was untested and not quite in the field of marketing where she wanted to be, but that didn't matter. What mattered was that Tanenbaum cared about the job. This was her first step onto her career lattice and took her to her first state, Nevada.
Go Small to Go Big
After sticking around with Bellagio and then MGM Resorts International for the next 7 years, Tanenbaum had hit a cap for growth. She had expanded her knowledge of marketing and project management, but she was missing one key component to tie it all together: how to operate a business to make money.
In order to continue her journey upward, Tanenbaum would have to take a step back, going small in order to go big. She sought director of marketing opportunities in smaller markets and landed her next gig in California, where she was able to dive deeper into marketing operations and diversify her skills. She continued to stay in smaller markets for her next several moves.
Timing Matters
After working in California for a while, Tanenbaum was approached by a growing gaming company to help work within their markets as they expanded. She decided to get in on the upswing and moved to the Louisiana/Mississippi border to help grow Penn National Gaming's presence in the competitive Bay St. Louis market.
The lesson she learned here? If the right opportunity presents itself on a growth trend, a move to the side on your career lattice may just be worth it. Though this move wasn't necessarily a step up, it was a step to the side with a faster path for growth.
No Job is Worth Unhappiness
Tanenbaum's next step on her lattice came at a cost. After transitioning to another job in Ohio, she realized that she and her boss had drastically different working styles. At first, Tanenbaum made every effort to make it work. But she knew that to continue her career climb, she also had to avoid burnout. No job is worth being perpetually unhappy, so it was time for another move back to the Bay St. Louis market.
Don't Sweat the Contracts
After returning to Bay St. Louis and then transitioning up to Tunica, MS, Tanenbaum was presented with a unique chance to work with legendary mogul Tilman Fertitta back in Las Vegas where she wanted to be. Fertitta wanted her as a part of his team and her next deal was, as Tanenbaum put it, done over a handshake. Which is the lesson she learned in this part of her career lattice–if you find the right opportunity, don't worry about the corporate paperwork and official offer before making the deal. So with a handshake, she climbed upward.
Lean Into Where You Are
Tanenbaum had finally found her way back to Las Vegas, and she immediately plugged herself into the community. Which is her next lesson learned–lean into where you are. Tanenbaum had moved six times before making it back to Las Vegas, and with each move, she had to start over both personally and professionally. She believes that the best way to grow your personal and professional network is to find ways to get involved beyond your career. Volunteering for boards can allow you to gain new connections while also providing a way to feel fulfilled when things in the workplace get a little tough. Just like any vine on a lattice, putting out multi-directional tendrils helps you get a stronger hold for your upward growth.
Relationships are a Virtuous Cycle
Now working for San Manuel Band of Mission Indians, Tanenbaum has reached the career heights most coveted by ambitious young professionals, and she did that by taking the steps that made more logical sense for filling skills gaps instead of a traditional growth trajectory. She cautions young professionals against checking boxes off as fast as they can, and encourages them to have patience, understand the skills they need, and be willing to take steps to the side (or even backward) in order to reach their fullest career potential.
Get In Touch
Interested in learning more about Next Level Casino Careers and how to get involved? Our team is happy to answer your questions.
register
Like what
you're reading

?

Never miss our latest insights when you subscribe to our newsletter.