The Art of Story Telling: How to Build An Audience Through Content Marketing
Featuring: Joe Pulizzi, Founder of The Tilt, Best-Selling Author, Strategist and Content Entrepreneur
April 20, 2023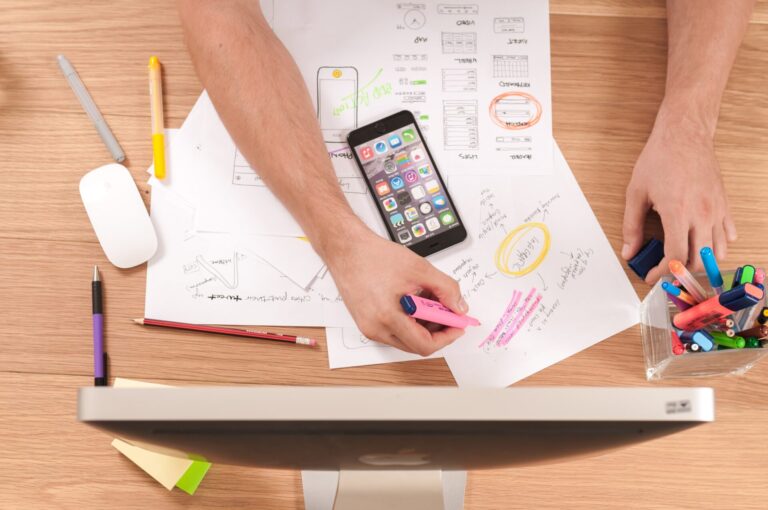 Stories can't tell themselves – so who will? According to Joe Pulizzi, best-selling author, strategist, and content entrepreneur, this is what content marketers do best. After spearheading the ways of traditional marketing, Pulizzi has stood as an impeccable leader in the world of content marketing. In his vast career journey, Pulizzi has launched the Content Marketing Institute, the Content Marketing World event and even founded his content creator education site, The Tilt.
We were able to sit down with Pulizzi to gain his insight on the benefits and strategies of becoming a storyteller in your field. Through Pulizzi's guidance, newcomers can discover how building an audience is crucial for any brand's success.
What is Content Marketing?
"Most companies lead product first, but we're going to switch that. We're going to lead audience first," says Pulizzi. Easily confused with traditional marketing, content marketing works through a "pull" approach, rather than the usual "push" marketing approach. By focusing on customers' pain points, content marketing effectively earns audience loyalty through a series of linked executions. Simply put, content marketing operates by attracting customers to a product or service rather than throwing blatant advertisements in their way.
Content marketing can look like:
Informative Blogs & Articles
Email Marketing & Newsletters
Social Media Executions
Podcasts & Videos
Infographics
Through these streams of content, brands can build their reputation, highlight their expertise, and motivate customers to choose their offerings over competitors.
How Did Content Marketing Arise and Evolve?
Starting in the early 2000s, marketers faced three key problems: defying their brand's communication barriers, appealing to Google's search engines, and staying relevant on social channels. Luckily, content marketing was able to mediate these three concerns.
Learning to Paint a Narrative
According to Pulizzi, marketers started using storytelling in print magazines to build a brand's reputation. Instead of promoting their products, brands started focusing their content on customers' questions and needs. Through this approach, readers were able to become comfortable with a brand, and learn from their expertise without being interrupted by advertising.
Great Content = Great Search Rankings
In order to be noticed by clients, companies needed to show up in search results. To do so, brands created informative content that aligned with what their audience was searching for online. In turn, marketers and writers directed their focus to creating Google-friendly content on a consistent basis.
Becoming Social Butterflies
Once Facebook and Twitter started gaining traction, so did the need for brands to be a part of the social scene. With the onset of social media, brands quickly realized users aren't going to share their old-school advertisements or service pitches, so they needed to think outside of the box. In Pulizzi's eyes, brands switched gears and started posting what customers care about.
Growing A Following
In order for a content strategy to reap success, Pulizzi gave us two of his top tips for building an audience:
Stay Consistent
One of the biggest struggles of content marketing is posting on a regular basis. "46% of all podcasts have 3 episodes or less. It means a lot of people are starting and stopping right away," says Pulizzi. While many brands expect their content to attract an audience in a month or less, Pulizzi advised us that it can take three years to start noticing a significant increase in your following. For this reason, it's very common for companies to halt their efforts when they're not seeing immediate results.
Focus Your Efforts
According to Pulizzi, most companies struggle with, what he calls "content run amok." While trying to balance their strategies on Tik Tok, Instagram, Facebook, Twitter, podcasts, blogs, and more – companies end up spreading their efforts thin. "The problem is that brands are the jack of all trades, master of none. You have to be a master of something if you're going to be successful with content," says Pulizzi. Instead of attempting to cover 15 or 16 content activities, Pulizzi advises to focus on one or two to grow your skill.
Advice For Aspiring Content Marketers
When asked on his advice for newcomers entering the career force, Pulizzi gave us his top three pointers for improving one's career:
Become An Expert In Storytelling
No matter what industry you're in, it's essential to build an audience. As Pulizzi advises, you need to become an expert in your field, and learn how to tell the stories of your brand that fit within that industry.
Set Goals
Write down your goals, and review them on a regular basis. "Focus on accomplishing things over certain periods of time: weeks, days, months and into years," says Pulizzi. This will help you put your goals in action, and discover a clearer route for your career journey.
Give Back
Lastly, Pulizzi voiced the need for getting involved in philanthropic measures and giving back to your community. By being a part of something meaningful, everything in your career, and life, becomes that much better.
Get In Touch
Interested in learning more about Next Level Casino Careers and how to get involved? Our team is happy to answer your questions.
register
Like what
you're reading

?

Never miss our latest insights when you subscribe to our newsletter.