The Rules to Creating a Positive Casino Environment
Featuring: Scott Hager | VP, Table Games
April 25, 2022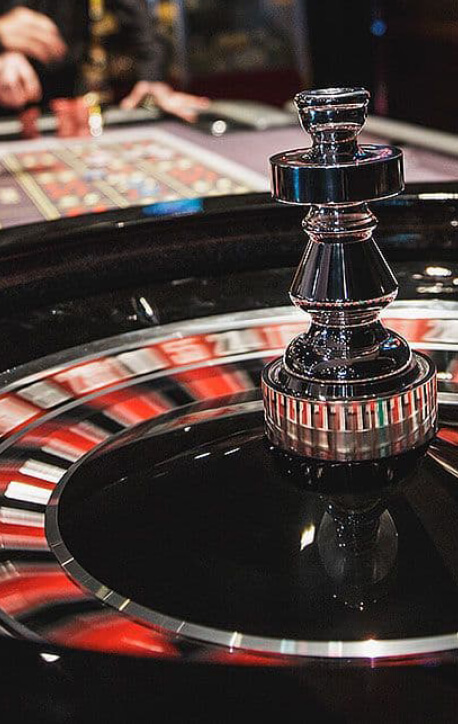 Creating a positive, fun casino environment for your guests is a top priority for leaders in the casino and gaming industry. Giving your guests a memorable experience will implicitly encourage them to come back to your property over and over again. But what does it take to harbor the five-star experience that guests are looking for and how does culture affect the hospitality industry? Aspects like your casino's overall atmosphere and deep-rooted knowledge of your customers' preferences will drive repeat visitors.
With experience in every job title in the table games world, Scott Hager, VP of Table Games at Yaamava' Resort and Casino at San Manuel, understands what customers are expecting when coming to a casino. He has worked his way through the ranks and gained visibility into what it takes to be successful at each level. We sat down with Hager to discuss how he has perfected hospitality culture and created the optimal gaming experience for patrons throughout his 40+ year career at casinos across the country.
Rule #1: Choose the Job You Enjoy
When choosing a career path, it is important to pursue something that drives passion and operates in an environment where you can thrive. If you enjoy gaming, dealing and interacting with customers every day, then working in a casino would be a perfect fit. For some casino employees, their careers on the floor last for 30 years or longer, while others start as dealers then seek advancement within the casino.
When asked, "What are some keys to success to moving up in the casino and gaming industry?" Hager emphasizes the importance of catching the attention of upper management through your personality, appearance, flexibility and decision-making skills. Interaction with both fellow team members and guests is also a key differentiator among employees seeking long term advancement in the industry. However most importantly, an employee's passion and love for what they do speaks volumes. This energy is contagious, inspiring others around you and making the guest experience that cultivates brand loyalty.
Rule #2: Understand Your Market
The needs and wants of customers during their gaming experience vary depending on the niche audience and target market your casino is involved with. Hager's experience in both the Las Vegas scene and the local market has given him direct insights that leaning into the strengths of your market will deliver valuable results for your casino. According to Hager, the gamers that come to your property are dependent on your location. But in general, customers are seeking an atmosphere that feels safe with a friendly dealer and supervisor in their area to ensure they have a pleasant playing experience.
When looking at a casino in the local scene, specific customer needs emerge. With regular guests that play nearly every day, the importance of a custom experience increases. It provides your casino with the unique opportunity to truly learn what these "regulars" like and what their habits are to ensure they continue to come back. These customers are seeking a relationship with the dealers, which when established properly, can lead to larger tips for the dealers and success for the casino. However, with larger-scale casinos, like the Las Vegas market, players are unknown to the dealers or only come back a few times each year. Their motivations are much different than a player in the local scene. No matter the customer or market, offering a welcoming environment with friendly staff will ensure that players come back to play time and time again.
Rule #3: Understand the Progression of Gaming
Another key to creating a good guest experience is to understand that your casino, games and customers are always going to be evolving. Dealers should have an understanding of how games are changing and keep regulars excited with new opportunities. When asked about the key components of a good guest experience, Hager explained how progressives are changing, making one lucky person with the right hand a big winner. Yaamava' is the front-runner in having the most progressive table games west of the Mississippi, showing a visible change in the tables and game mix. In Hager's experience, advertising your winners and training the players to enjoy new changes is what makes a casino successful, leads to longevity and boosts hospitality culture.
Rule #4: Show Up How You Want to be Perceived
You may have heard the saying "dress for the job you want," but "act the way you want to be perceived" is just as important in the hospitality industry. Whether a dealer, supervisor or somewhere in the management chain, you should always aim to be the person guests want to interact with. Hager emphasizes the importance of embracing the changes in games, casinos and trends in the industry, but understands that one thing stands consistent: personalities.. The attitudes and motivations of gamers are the same regardless of where they are playing. And part of their decision in where they want to play is how they are able to interact with the staff. Customers can tell when a manager is having fun with their job, which leads them to wanting to play in their sections. Good middle managers facilitate stronger customer interactions because they are known as hospitable, fair and reliable.
Rule #5: Enhance Guest Experience
Difficult experiences are part of working in the industry, but can actually turn into growing opportunities when handled correctly. Guests have valuable feedback and provide direct insights to their experience that could make future guests' experiences better. It is important you listen to their needs and, when unsure of how to handle a situation, step away. Remain professional and calm no matter what, and listen to fully understand the concern. When asked about handling escalations within casino guest service, Hager recommends moving to a quiet location to properly discuss if needed, and to use common sense to resolve prior to calling a manager to assist. Remember, guests come to enjoy themselves, not engage in stressful interactions.
In the gaming and hospitality industry, internal and external company culture can make or break a company's success. When the employee experience is exceptional, it radiates into the overall gaming atmosphere and provides a memorable, positive casino environment for guests. This emphasis of the importance of organizational culture in the hospitality industry not only drives success for the business, but lets guests enjoy themselves, creating experiences that they crave over and over again.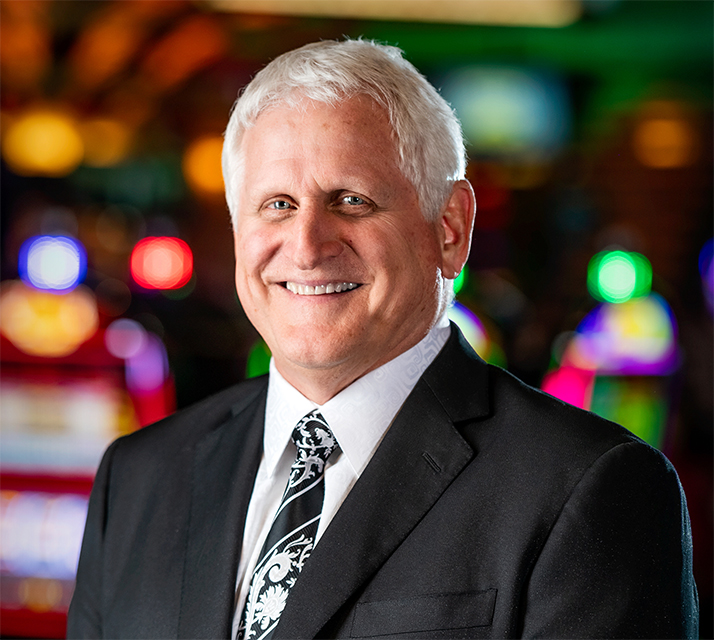 Featuring Scott Hager
Scott Hager is the VP of Tables Games at Yaamava' Resort & Casino at San Manuel.
Get In Touch
Interested in learning more about Next Level Casino Careers and how to get involved? Our team is happy to answer your questions.
register
Like what
you're reading

?

Never miss our latest insights when you subscribe to our newsletter.