Top 3 Career Insights from Industry Leaders Nationwide
March 9, 2023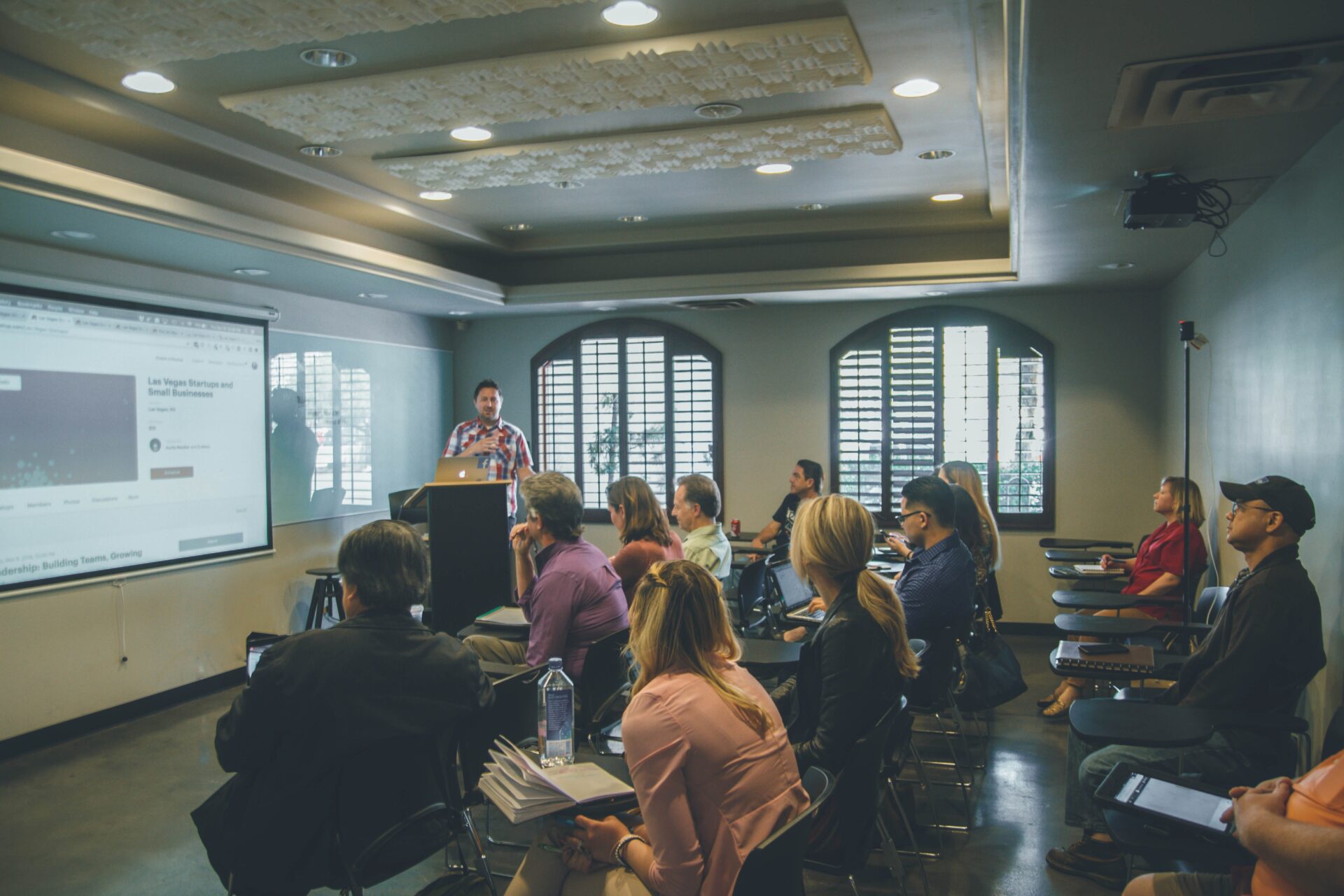 Navigating a career is no easy job, especially without needed guidance! In order to help you achieve your career goals, we sat down with industry leaders in the casino and gaming space to hear their most essential tips and tricks. After deep deliberation with CMOs, GMs, and Senior Directors nationwide, we were able to nail down our interviewees' top, critical tips for propelling your career. To learn from the best, keep reading for our top three career insights.
Keep Learning
Your parent probably told you to never stop learning, even as an adult. Turns out, our experts agree. "Check your ego at the door, but always be eager to jump in," says Brigitte Saria, Chief People & Infrastructure Officer at San Manuel Band of Mission Indians. In order to advance your skills and experience, cultivate your curiosity with these two tips:
Give 110%
By demonstrating a hunger for knowledge, your readiness to take on the next big opportunity is visible to those around you. Regardless of where you stand in your career journey, prioritize advancing your learning every day. Show up early, go the extra mile, and give your all to the work at hand. With this mindset, you have the ability to advance your career at a swift pace.
Embrace Different Views
"Expand your lens, and broaden your horizons," says Cara Silletto President and Chief Retention Officer at Magnet Culture. In order to be constantly learning, you need to be open to opposing views and differing opinions in your industry and beyond. By accepting different approaches, or constructive criticism of your own work, you enable yourself to understand and adopt new ways of thinking.
Network
Your career journey isn't a solo trip. Connections are essential to advancing and promoting your career growth. To efficiently network, be sure to:
Get A Mentor
In order to propel your career, a mentor is more than necessary to guide you in the right direction. In the words of Lori Ware, SVP of Finance at Yaamava' Resort & Casino "You need someone to bounce ideas and concerns off of." By answering your questions and assisting the fulfillment of your career goals,, a mentor holds the power to advance your career, and improve your self-confidence.
Build Relationships
"You never know when this year's junior executive is tomorrow's CEO," says Bill Pedigo, EVP & Chief Commercial Officer at ocV!BE. No matter where you are or who you're with, it's crucial to be constantly meeting new people, and genuinely caring about others. Simply put, you don't always need to be asking for something from your connections. It's the small acts of kindness and simple follow-ups that build quality relationships in the workplace and beyond.
Take Every Opportunity
"Some of the greatest things I've ever experienced in my life were completely on accident," says Ryan Frohberg, CMO of Casino Del Sol. The beauty and bane of life is that our plans are not set in stone. But when it comes to our careers, our winding futures give us the ability to uncover endless opportunities. To break into new possibilities and take hold of these open doors, remember these last insights:
Expand Outside Your Wheelhouse
You don't have to know everything. When it comes to embarking on new opportunities, it's encouraged to venture outside the familiar. Never stunt yourself from career growth, just because you don't fully understand the job at hand. Your career journey is encompassed around growth and learning, meaning it's expected for you to have weaknesses. Instead of letting a lack of skill hold you back, view your weaknesses as new opportunities for growth.
Prioritize The Journey
It can be easy to put blinders on and beeline to your overruling career goal, but what about self-discovery? Your career journey will be full of hills, valleys, and everything in between – meaning you'll learn a lot about yourself along the way. With this being said, it's important to live in the moment and embrace life's twists and turns. Enjoy the road ahead, dive into new experiences, and discover new passions. Your journey has just begun.
Get In Touch
Interested in learning more about Next Level Casino Careers and how to get involved? Our team is happy to answer your questions.
register
Like what
you're reading

?

Never miss our latest insights when you subscribe to our newsletter.