Transferring Across Industries Successfully
Featuring: Serena Harper | Assistant Executive Communications Director at Yaamava' Resort & Casino at San Manuel
September 15, 2022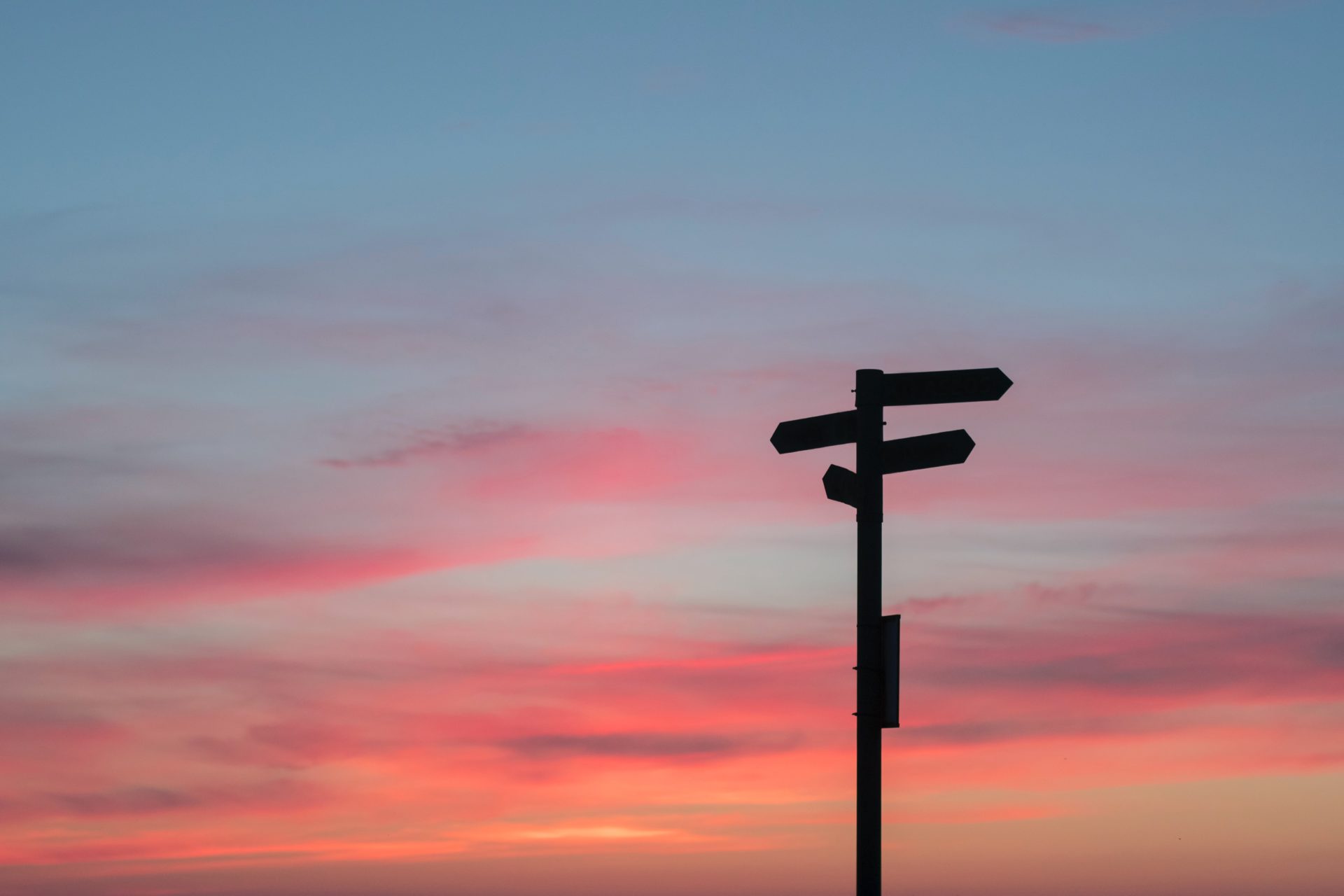 Everyone has a unique career journey, each story slightly different from the previous one. We may experience moments in life where we contemplate whether a career switch may be in order. The root cause may be the need to find a better balance in our life, pursue a new desire, or challenge ourselves with something new. Where we start may not necessarily be where we end.
Serena Harper, Assistant Director of Executive Communications for the Office of the General Manager at Yaamava' Resort & Casino at San Manuel, has experienced this career shift in her professional journey from the government to healthcare and now in the casino industry. We sat down with Harper to hear her testimony and gain valuable insight on what to look for, take with you and leave behind when changing industries, and how to plan for and conquer the unknown.
Find Something That Aligns With Your Values
Maybe your original job is not what you thought it might be, or perhaps you love it but are facing an unexpected life situation (caring for a loved one, being a single parent, a big move, etc.). Whatever your reason is, looking for new jobs outside of your original industry can be a scary process. Having started her career in the criminal justice system, Harper was incredibly passionate about her role in helping at-risk juveniles build better futures, not succumb to their circumstances, and connecting their families with resources in the community. When she relocated to the Inland Empire as a single mother, she had to find a different path that fit family needs and dynamics. Harper knew, without a doubt, that she wanted something that would best align with areas she was passionate about while providing a sense of fulfillment. Harper's first tidbit of advice to anyone facing a chosen or unexpected change: find a company that mirrors your values.
"What has stayed true to my core is the community and a culture of genuine care," Harper says. What impassioned her about working in the justice system helped her align a successful transition to the healthcare industry. She sought jobs that paralleled her vision, mission, and personal endeavors to ensure that her next role would be as fulfilling as her last, one in which she found purpose every day. Harper made a point to work only with organizations and individuals seeking the same results with a shared purpose and goal. This strategic approach allowed her to remain grounded and continue to give back, all while building skills that would help advance her career.
Network Strategically
Companies will always put their best foot forward when trying to attract new talent. Using your network strategically can help you dive deeper into company culture, ensure a good match and help you ask the right questions when you go to an interview for your next role.
"Learn more about the organization outside of what you see on a website," Harper says. Every interview is a two-way street, so don't be afraid to ask hard questions to ensure they are also the right fit for you. Harper recommends talking to people within the organization and across departments to get a well-rounded view of the company's culture. These questions are essential when determining whether that potential next step is truly a good fit. Networking provides a diverse view with a broader sense of what individuals are doing to make an impact, potential growth opportunities, and how the organization invests in its team, among a host of other valuable insights.
Develop Skills that Transfer Easily
When asked what skills Harper brought with her and which she left behind as she switched industries, she stressed that all skills have value and can go with you on your career journey. They may evolve as you do with time and experience. But, she has a few critical skills that have helped ease the transition across jobs and industries.
Communication is Key
"Communication translates to being able to work successfully within teams, collaborating with departments, and on individual projects," Harper says. No matter where she has been in her career, Harper has always worked toward strengthening her communication skills across all channels. One aspect of communication often overlooked is active listening, tuning out distractions, and truly giving your undivided attention. Harper emphasizes the importance of being able to actively hear, acknowledge and respond to create a positive environment that fosters growth and development, leading to success across all channels. At the same time, it creates an environment that promotes sharing new ideas, which leads to innovative ways to keep things new, fresh, and aligned with current and future trends.
Be Open
Every place that Harper has worked has had its internal systems. Whether for data analytics or project management, these tools are critical to the company and help you remain nimble as you onboard and progress in your new industry. It is pivotal to adapt and be flexible when taking on new challenges. Dive in and embrace the new processes, and ask for guidance when you need it to help ensure you understand the systems and software in place at your organization. Do not be afraid to ask questions and seek clarity to help ensure everyone is on the same page.
Utilize Learning Tools
Companies often allow you access to training tools through internal platforms and systems or via partnerships with local colleges. "Have an open mind to learning," Harper says. "No matter where you are in your career, there is always the opportunity to learn something new."
Harper has sought opportunities within organizations to advance her knowledge, learning anything from threat assessment to enhancing her presentation skills and most recently completing a Tribal Administration Certificate through a partnership with San Manuel Band of Mission Indians and Claremont University. Tapping into resources allows individuals to upskill their current abilities and learn new skills that may assist them in future aspirations.
If your company offers shadowing opportunities, take advantage of those opportunities to learn if a different position or department might be a better fit to achieve your overall career goals. The next career move may not necessarily be across industries, but it may be right next to you in your existing organization.
Be Nimble
Harper's first job in government helped her to learn this lesson quickly. With government and healthcare, policies and procedures are constantly shifting and changing. In the casino industry, the everyday hustle keeps things moving at a fast pace, demands may vary from one guest to another, and one must keep up with the evolving technologies and the latest offerings and promotions. Being nimble allows you to adjust according to changing circumstances while allowing you to become a reliable, go-to resource for your coworkers. It also enables individuals to handle unexpected situations as they arise, and expand their thinking outside of the box.
Find a Mentor
You are never too early or late in your career to find a mentor. "Mentors are a little bit like counselors," Harper says. "You can share your experiences, and they will be able to connect with you and ease your fears." Your mentors could be colleagues, bosses, partners, or those in industries you aspire to work in one day.
Harper, now a mentor herself, has found a few key leaders throughout her career journey that have been pivotal to her success and growth. These leaders have helped her better understand how to find work-life balance, overcome doubts and fears, and pursue new skills that will help foster growth, among many other things.
Keep Moving Forward
Lastly, Harper stresses the importance of always moving forward. When looking to make a career shift, she has three key things she recommends:
Set Clear Goals
Keep Going
Don't Give Up Easily
For that last one, Harper recommends reflecting on your career journey when you start to have doubts. At each stage of your career journey, you have faced some form of the unknown. It could be due to a lack of knowledge or being new to a skill. To get to where you are now, you had to overcome the unknown. "When you get comfortable and feel good at what you are doing, and then make a shift, you are back to square one," Harper says. "But you've overcome challenges before, and you'll be able to do it again. Push past your fear."
No matter your reason for making a career shift, equipping yourself with the right skills and keeping your values at your center will help you make that switch amongst industries with ease. And, as Harper always says, keep you moving forward, be unstoppable!
Get In Touch
Interested in learning more about Next Level Casino Careers and how to get involved? Our team is happy to answer your questions.
register
Like what
you're reading

?

Never miss our latest insights when you subscribe to our newsletter.